Posted by
Animato
on 12-10-2018 15:24
#1
---
Hello everyone,
I am putting my beautiful Status S2-Classic Thru-neck Left-handed for sale.
Made for my by Rob beginning of 2015, with flamed maple, cherry tint and full polyester high-gloss finish.
Before posting on other sites, I am willing to have it go to a Statii forum fellow member
The bass is mint in near new condition. Never played on stage, always remained in Studio in its original Status Hiscox hardcase.
No ding, blemish or damage whatsoever. Plays beautifully.
Full spec :
- S2-Classic, 4-String, Left-handed, Headless,
- Woven carbon graphite, Thru-neck, Fretted, Black Phenolic fingerboard,
- String pacing : standard
- Body : Mahogany + Facing : Flamed maple / black veneer with 2-piece body. High-Gloss Polyester "Cherry Red" transparent tint,
- Gold hardware + Straplocks,
- Extra set of Status Graphite 'Hotwire' Strings Double-Ball Hex Core 40-60-80-100,
- 'Classic' Status pickups 95mm x 35.5mm,
- 303 board,
- Original Status hard case
- Original invoice, bass documentation and tools are included as well.
S/N : 12143720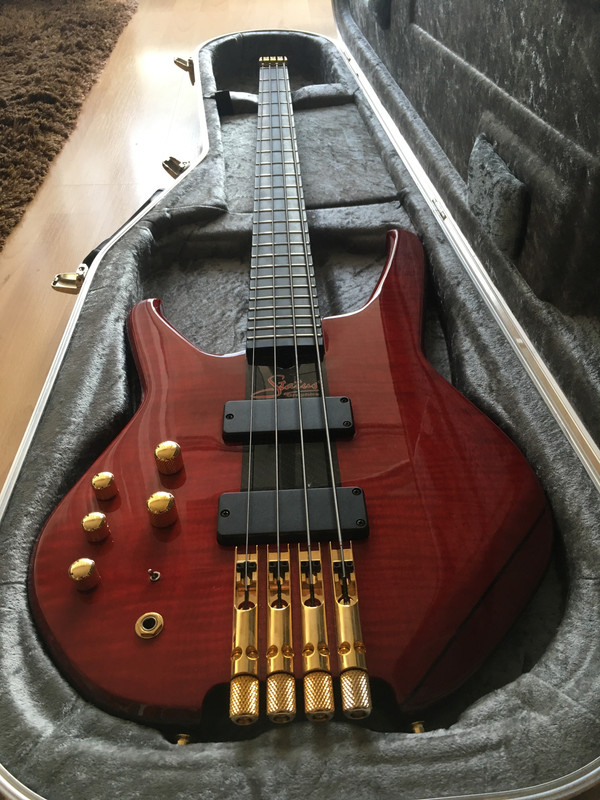 Picture gallery at this location : https://postimg.cc/gallery/2m6pgemxc/
I am willing 2000€ for everything. Bass is located in Germany, close to the French border. I can ship in Europe.
Enjoy !
Jeremy
---
Edited by
Animato
on 19-12-2018 09:31